Make your timeline page easily, one shortcode only and full customize.
WordPress Timeline Plugin Features
One shortcode & Easy to use.
Full Customize.
Pro Style Extension For $1.99 Only (css style with full customize).
How To Use
Install wordpress timeline plugin, now use this shortcode:
[alobaidi_time_line year="2015″]
Now list of all posts on 2015 will be display, use same shortcode again and change year to 2014 and 2013 .. etc.
Shortcode Attributes
year="enter of year to display list of all posts on year, example: 2014″ default is 2015, (required attribute).
list="enter html list type, example: ol" default is ul, (optional attribute).
limit="enter number of posts on year, example: 32″ default is unlimited (all posts of year, optional attribute).
date="yes" to display date of post, default is date="no", (optional attribute).
Demo
See timeline demo without style extension.
See timeline demo with style extension.
Timeline Style Extension
Style will be working after buying the extension, Buy Now for $1.99 only, after buying the extension, you will find extension download link, download it and install the extension as WordPress Plugin, and activate it, after that go to Plugins > Time Line Style to customize your timeline style.
Note: RTL not support with Pro Style Extension but RTL is support in wordpress timeline plugin (default ol or ul list).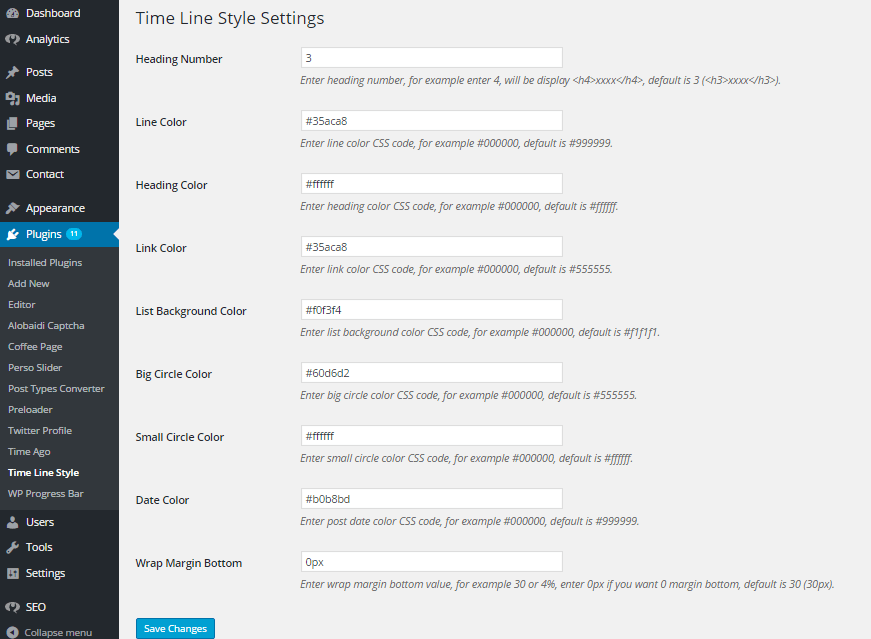 Cache Time
Your timeline list will be updated every 12 hours.