One click add wordpress time ago (e.g. 1 hour ago), easy to use, just one click! translation ready (to your language).
WordPress Time Ago Plugin Features
Just activate the plugin to display wordpress time ago.
Post, pages, custom post type, comments time ago support.
Settings page to translate the plugin easily (e.g. texts: min, mins, hour, hours, etc).
Time Ago Demo
Look to (post time for this post), this is "time ago" for posts: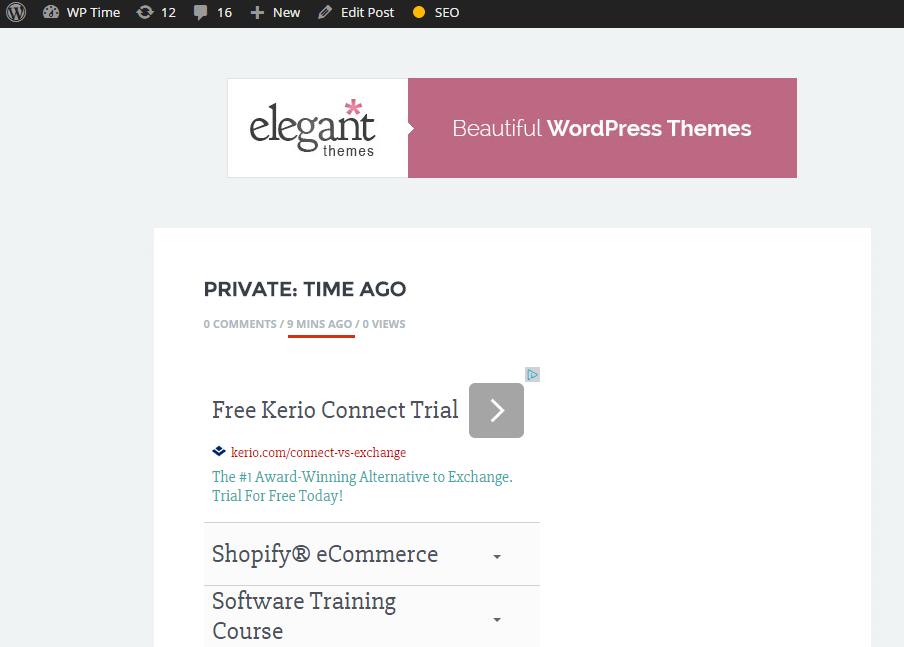 This is "time ago" for comments: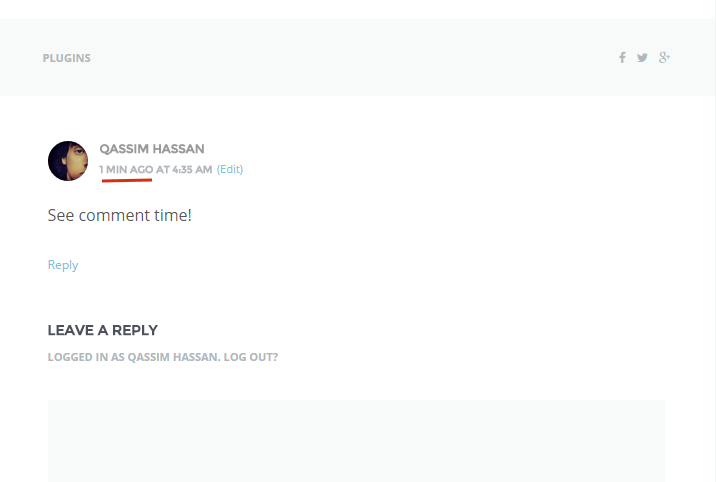 Time Ago Plugin
Download time ago plugin and install it and activate it, now "time ago" is ready.
Time Ago Settings
After installed plugin, go to Plugins menu > Time Ago.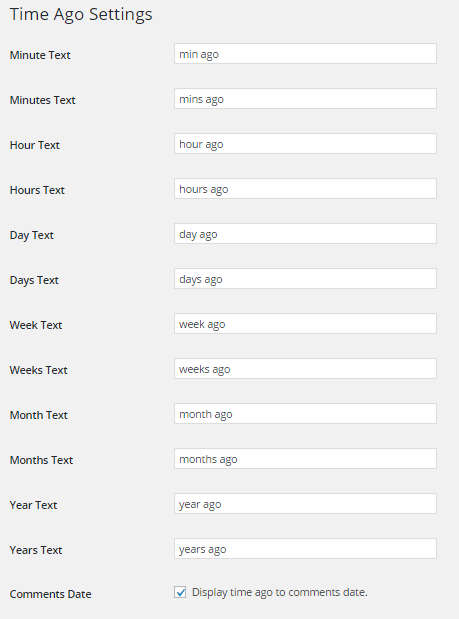 Now translate texts if you want, and choose "Comment Date" option to display "time ago" for comments if you want.