Display media in text widget easily, youtube video, vimeo video, instagram image, easy to use just paste link! media widget plugin is fully responsive and custom height.
Media Widget Features
Fully responsive.
Youtube, Vimeo, Instagram images support.
Easy to use, just paste link.
Custom height.
Same Text widget in wordpress.
Media Widget Demo
Look to "Media Widget" in my sidebar.
Usage
Download this plugin, install it and activate it, now use "Text Widget" in wordpress, paste media link (youtube or vimeo or instagram image) in "Content" field, for example: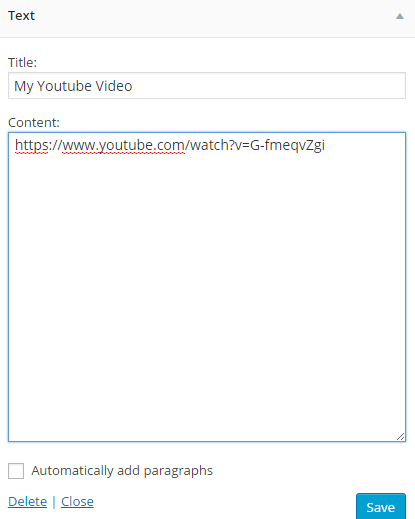 Custom Height
Iframe video height is "300" pixel, if you want to change it, go to Settings > Media, now in "Video Height" field, enter your custom height for youtube and vimeo video.