Facebook post embed plugin for wordpress, one shortcode to embedding facebook posts easily, responsive style and custom margin bottom, easy to use.
Facebook Post Embed Features
One shortcode only.
Responsive style.
Custom margin bottom.
Facebook shortcode button in WordPress post/page editor.
Easy to use.
Live Demo
Facebook Plugin
Download facebook post embed plugin, install it and activate it, now you will find new button in WordPress post/page editor.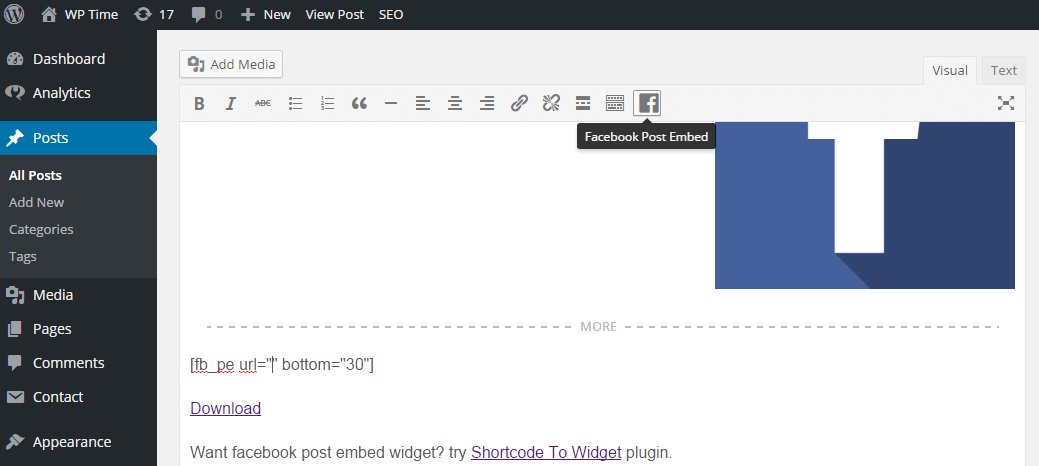 Shortcode And Usage
Just use this shortcode to embedding facebook post: [fb_pe url="" bottom=""]
Shortcode Attributes
url="here paste facebook post link", required attribute.
bottom="here enter value for margin bottom, numbers only, default is 30″, not required attribute.